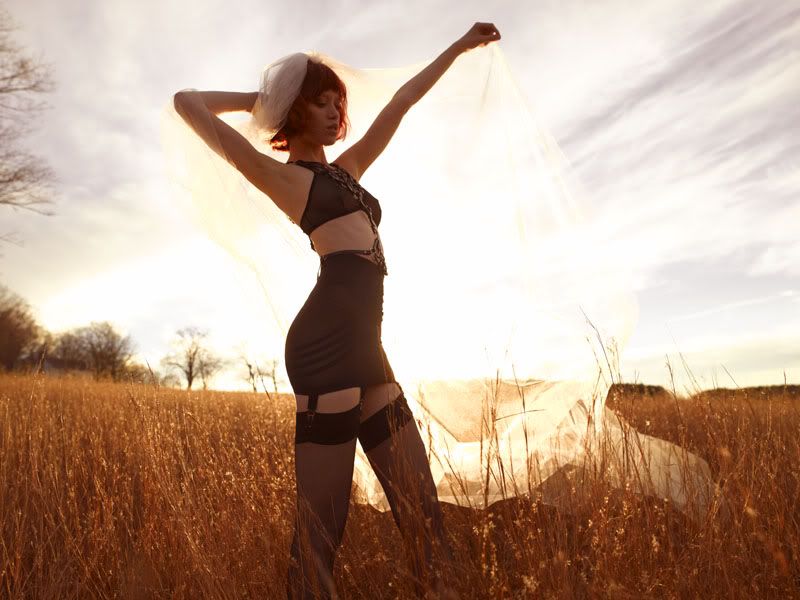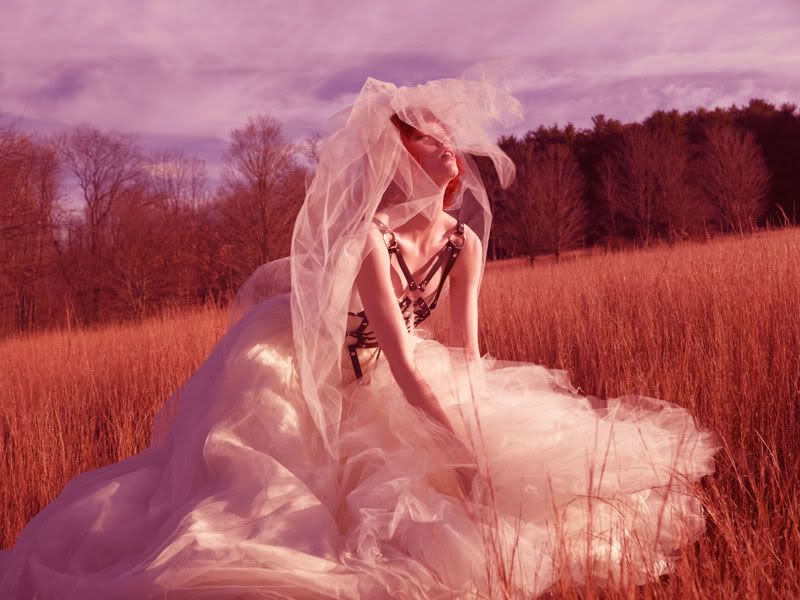 Loving the contrast between the feminine tulle dress and veils and the tough hardware harnesses!
I love juxtaposition of themes and fabrics to switch up an outfit or a mood.
Chiffon with crushed velvet, or plaid with jersey, or silk with leather...
So many possibilities.
Again, this scenery makes me wanna go abroad and lie in the green pastures to watch the sun set. But of course I've better things to do than to daydream.
Although if I close my eyes and let the sunlight shine on me, I might allow myself 5 mins to dream of all the possibilities and how the uncut grass would tickle my shins and how my dress might get stuck a few times as I walk in the wild field and how the wind would smell and how-
oh, 5 mins up.
Okay okay back to work!