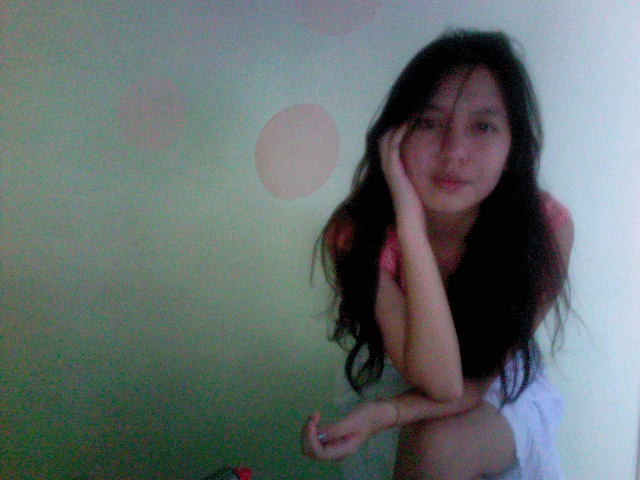 Took a pair of scissors one afternoon and started cutting my long skirt.
Whistled like a hissing cat to Led Zeppelin cos I can't whistle. Closed both eyes to snip. Opened one eye to check on the process and decided it was best to work with two eyes wide open so I won't make the skirt look trashy. I like how this turned out! I've worn this out twice and so far so good. Can't wait to start making actual clothes with my sewing machine but I forgot how to do the bobbin thing, ugh nO0bz.
I've cut and reconstructed some old tee shirts too but I haven't the time to take some pics yet so you'l just have to practice your mind's imagination on how it looks first. Heh. Did you know that your mind is so powerful that what you constantly think about may soon really happen?
Like I watched in CSI, a lady who wanted so badly to be pregnant actually showed the symptoms of pregnancy like morning sickness, increased appetite, delayed period etc.
So yes, try to think better and positive thinks and the sun will start shining brighter for you!
BTW BTW
if you want, just holla and pass me you skirt/top/jeans and I'll happily cut/rip/tie/knot/draw it for you. Yeah people are studying and working hard and saving the world while I tear clothes apart. How to go into the marketplace like this!
Getting a nobel prize seems a little bit bleak now.
Ah well, Happyth is the (wo)man who cutteth.